Our baby cakes are a great size for smaller gatherings! Each cake is meticulously crafted to give you the best of cake as we know it. Our 6-inch baby cakes serve 10-12.
We offer free shipping on all of our cakes through FedEx! We ship them Monday through Thursday every week.
They come in 8 amazing flavors: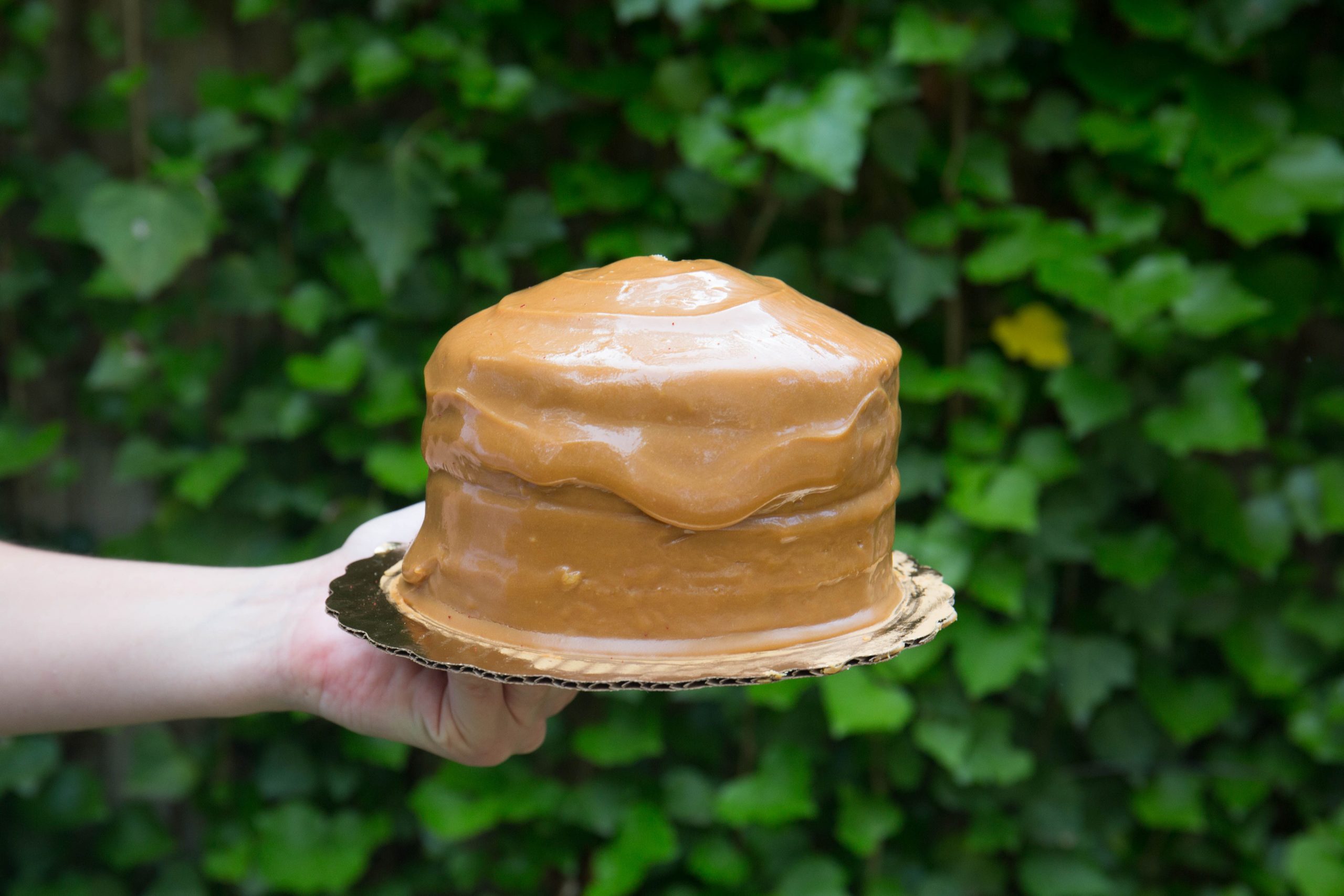 Caramel
Our small-batch, handcrafted caramel is how we ensure the icing is silky with a deep rich flavor made with plugra butter. All this, paired with a fluffy cream cake that is made with fresh sour cream, sure makes this a match made in heaven.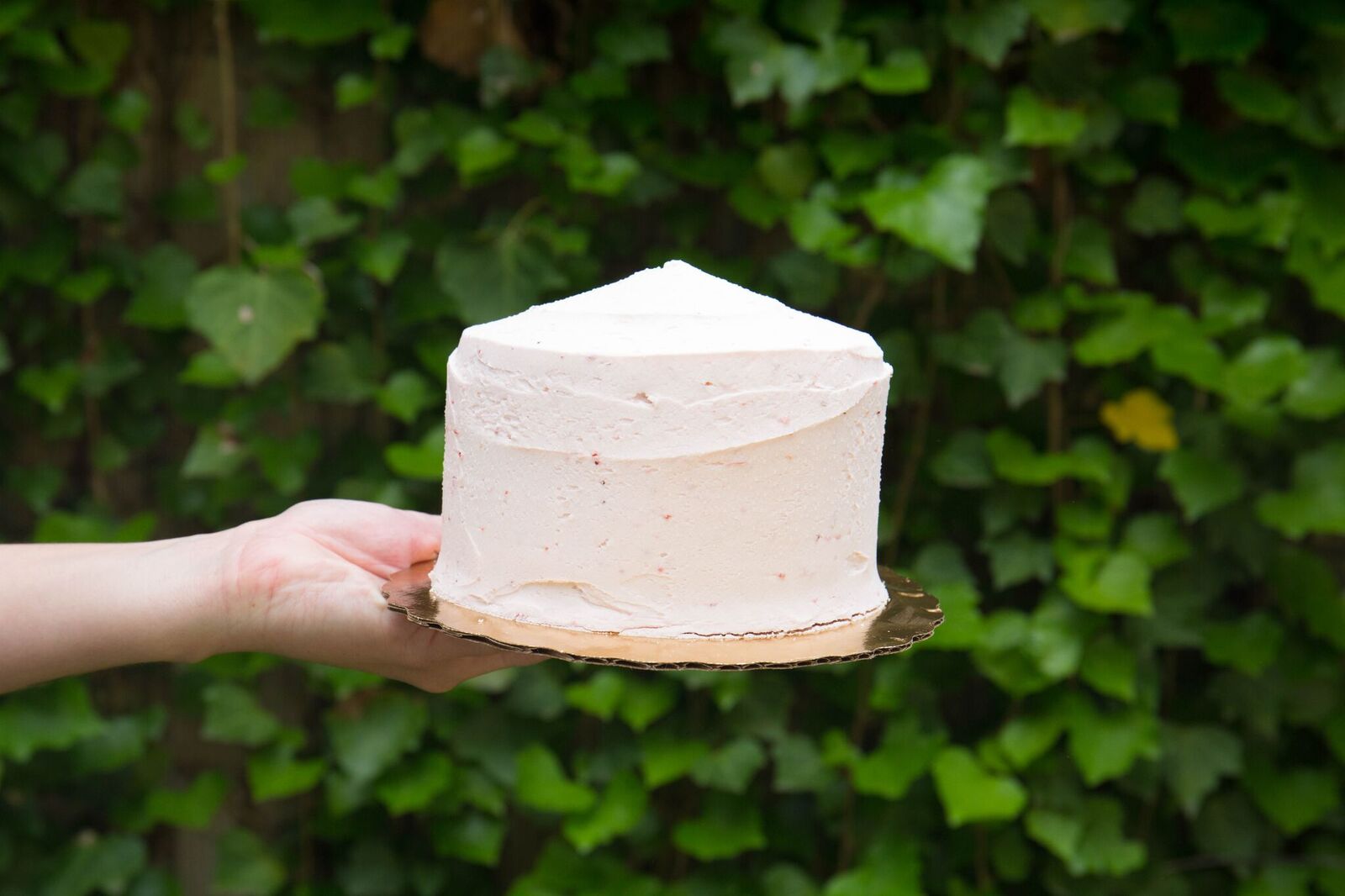 Strawberry
Our Strawberry four-layer cake is made with fresh strawberries throughout our creme cake batter and our plugra buttercream icing. This cake gives you a chill of spring and a slice of summer all in one bite. These high-quality ingredients guarantee every bite you take is absolutely delicious.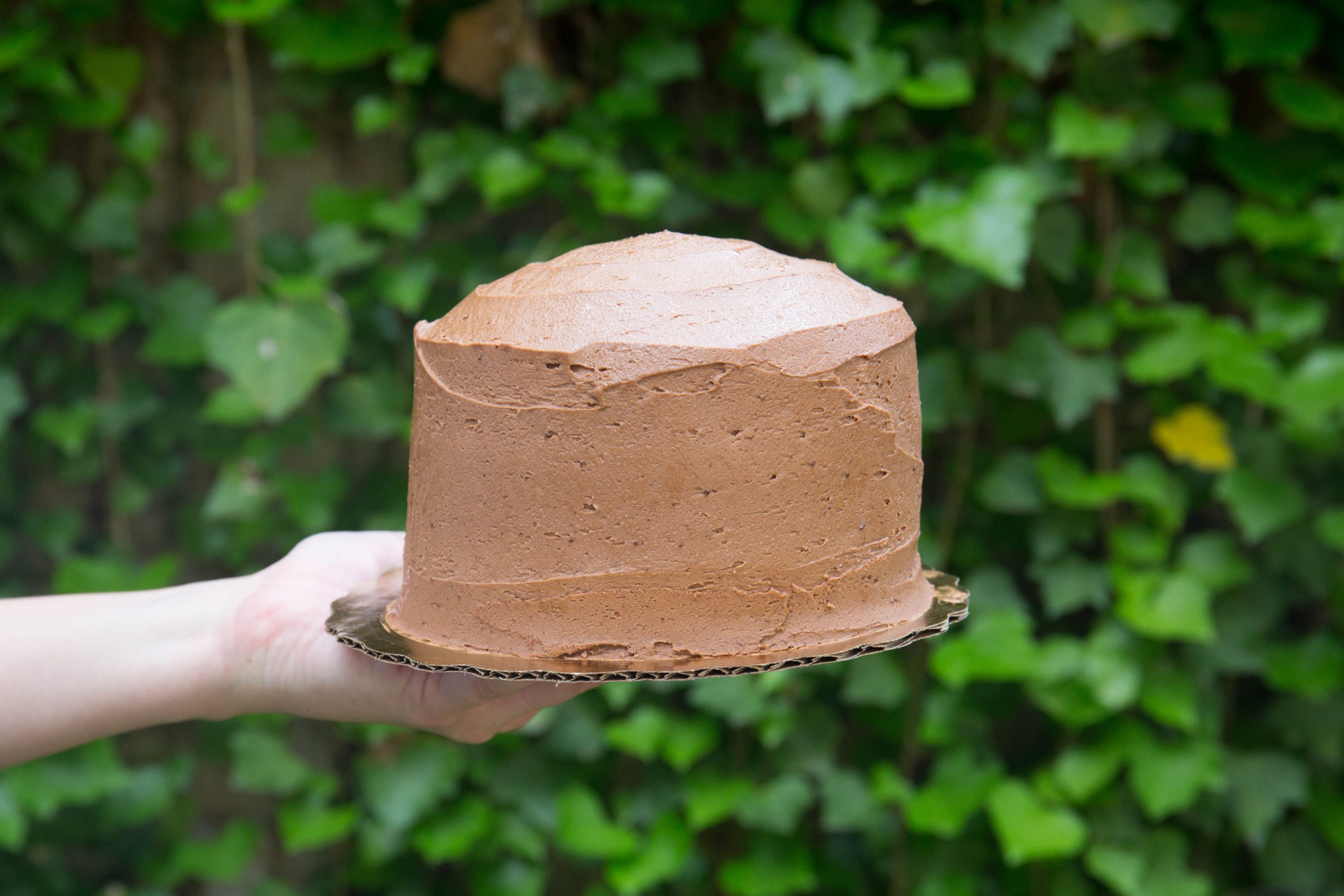 Chocolate
Our rich creamy icing, atop a light and airy chocolate cake batter, sure does make this a mouth-watering sensation. This chocolate cake will keep you coming back for an extra bite that we all desire.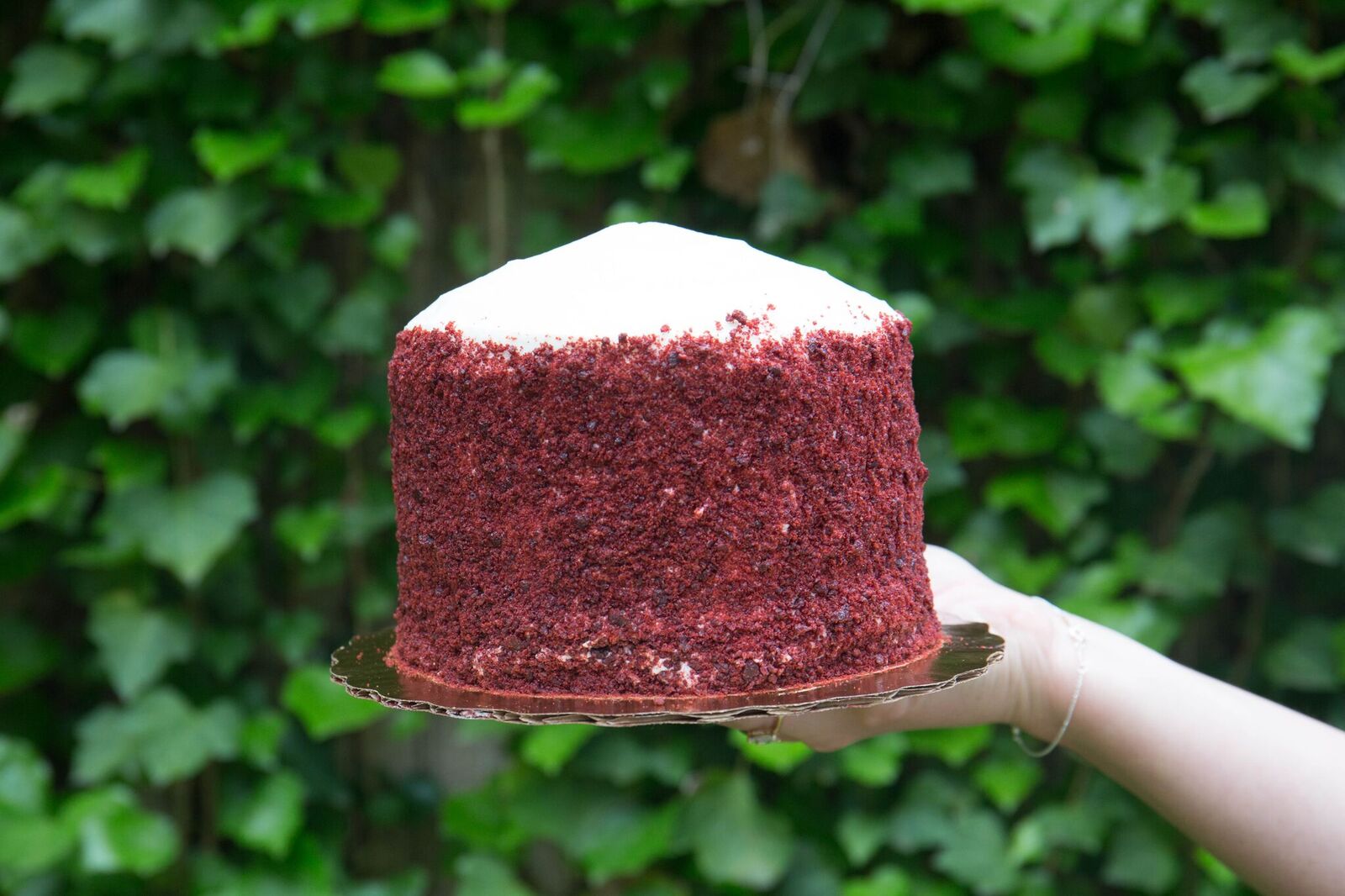 Red Velvet
A soft, velvety and buttery cake with a rich chocolate flavor. Complete with a classic cream cheese frosting with Plugra butter and cake crumbles on the sides.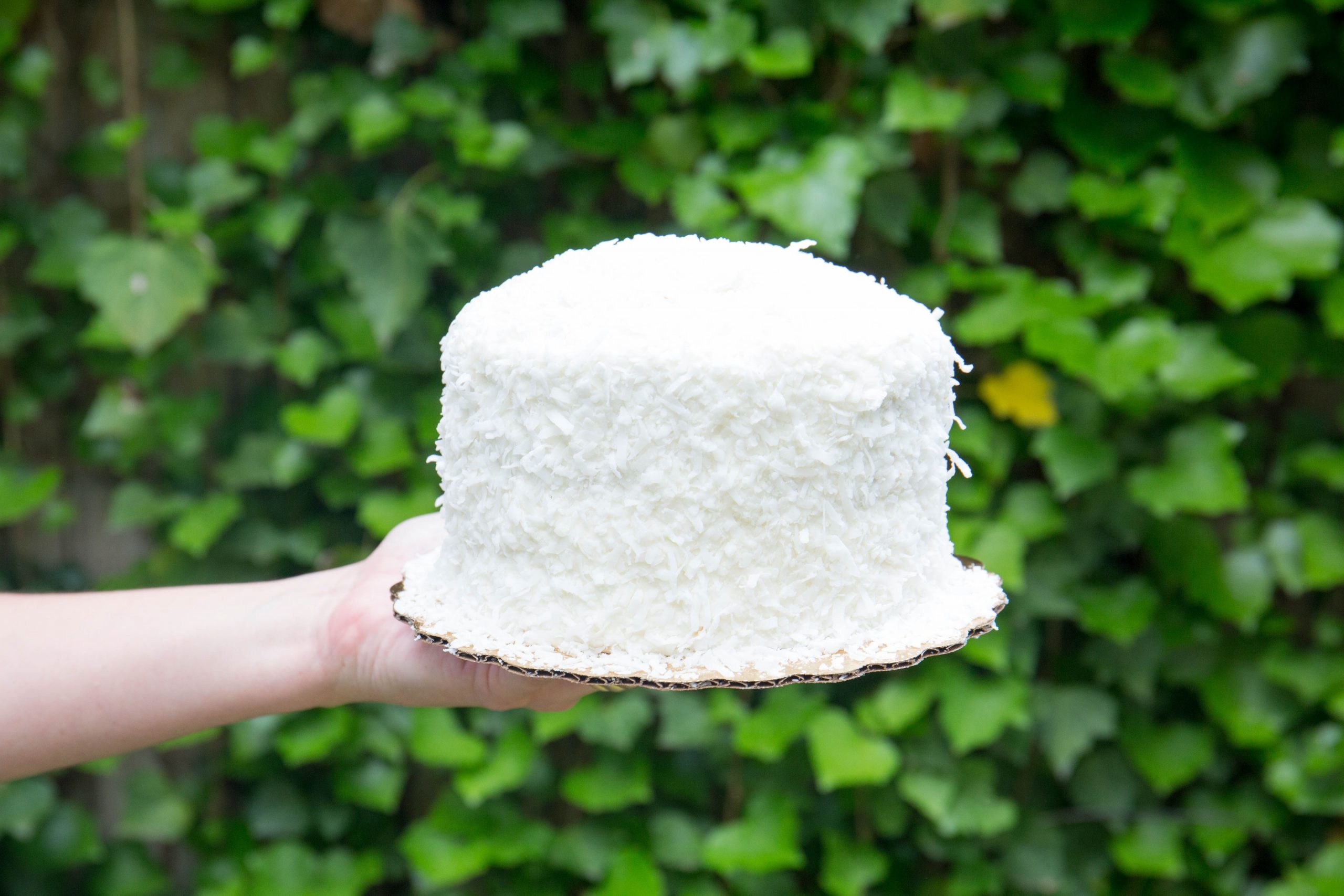 Coconut
Soft, fluffy creme cake with just the right amount of coconut flavor added. Rich, creamy, cream cheese frosting made with Plugra. Topped with coconut flake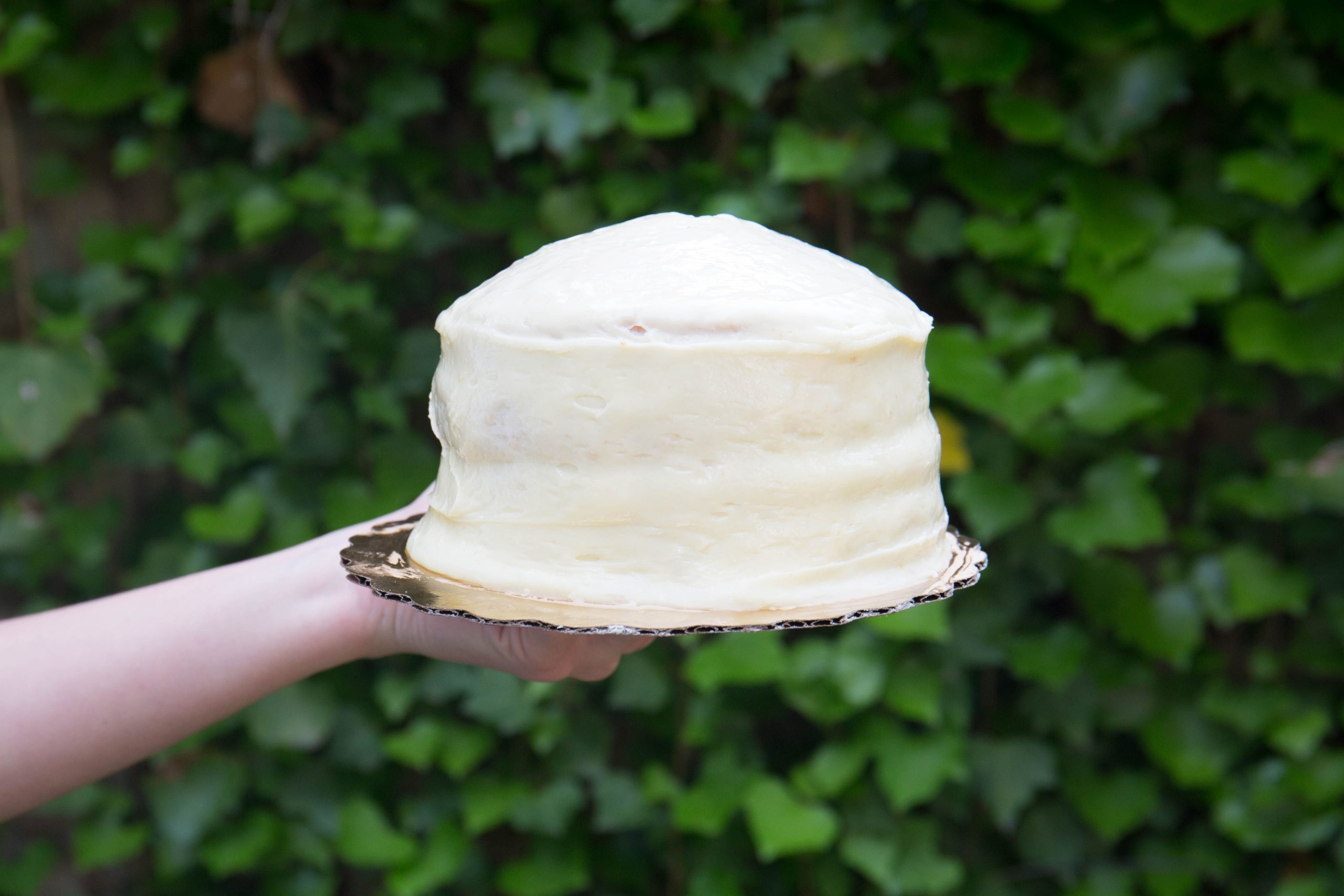 Lemon
"when life gives you lemons…" If only the person who wrote that knew what our lemon cake tastes like, they would have a whole different phrase. Our Lemon Cake is the perfect blend of sweet and tart.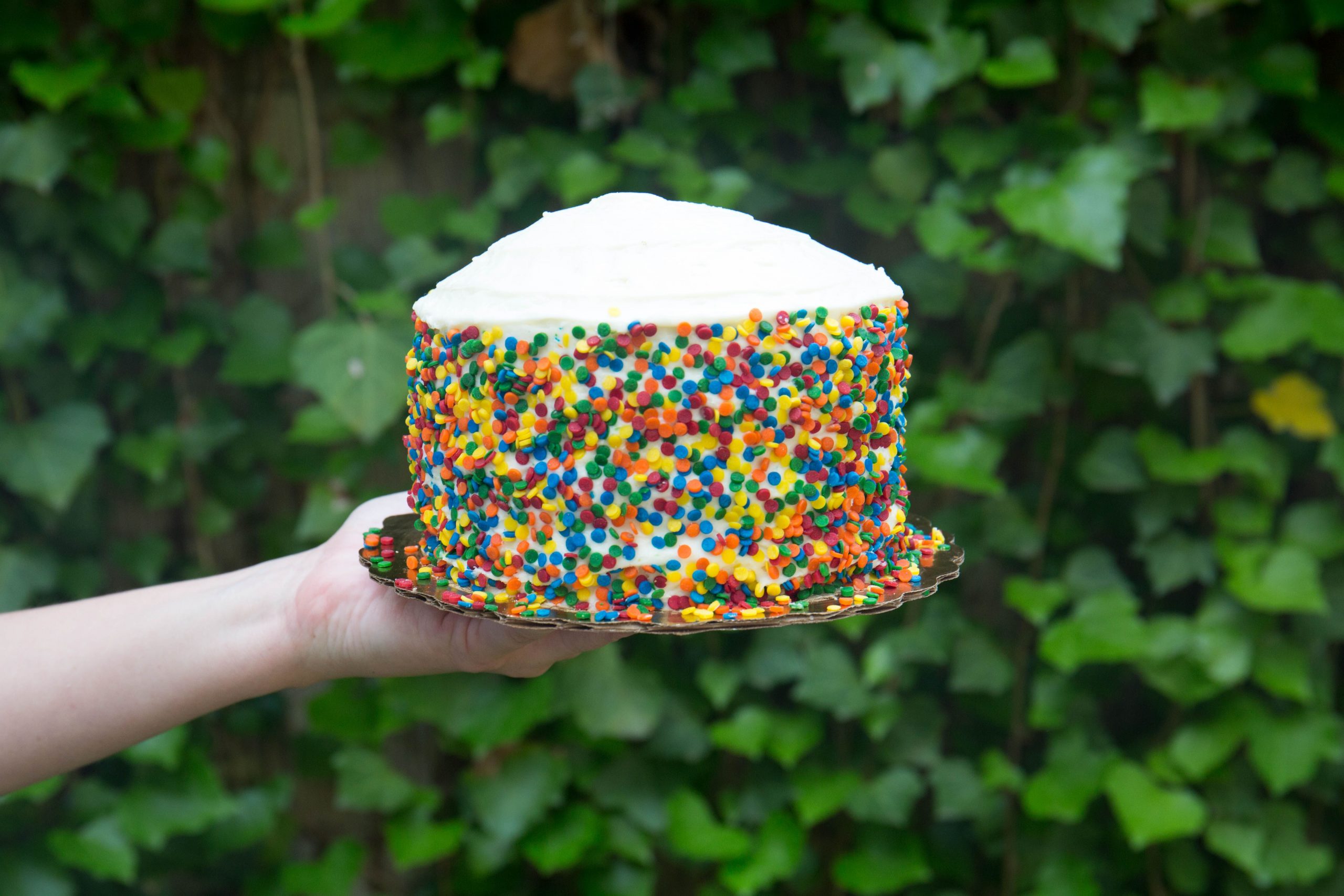 Confetti
No celebration is complete without confetti! This cake is a *pop* of color from the inside out, and is decadent to the last bite.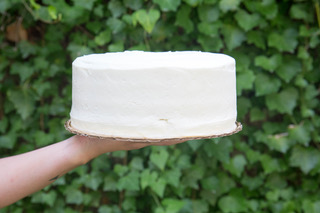 Banana
The perfect snack! Our banana cake is the perfect blend of rich and moist, layered with creamy frosting..